中国
韩国
韩国
韩国
韩国
韩国


Shantou Dingxin Metal Products Co.,Ltd. was founded in 2007,located inChenghai,th e "China Toys City". our modern factory covers a n area of15,000 square meters. We develop, design, produce, and sell precisionmold parts.Our products mainly include guide pins, guide bushings,ejector pins, ejector sleeves,ejector blades, stepped eje ctor pins, in serts,and other precision mold parts that adhere to HASCO, D-M-E,M iSUMi standards.
Shantou Dingxin Metal Products Co., Ltd.
Add:Lai Mei Road Fire Brigade behind Chenghai District Shantou City Guangdong Province China
Tel:+86-0754-85829815 85829816
Fax:+86-0754-85822161
E-mail:Dx-LN@dxjsc.cn
Stores
Add:Trade City No. 245 Heng'an Road Chang'an town Dongguan city Gua gdong Province China
Tel:+86-0769-82716161
Fax:+86-0769-85415161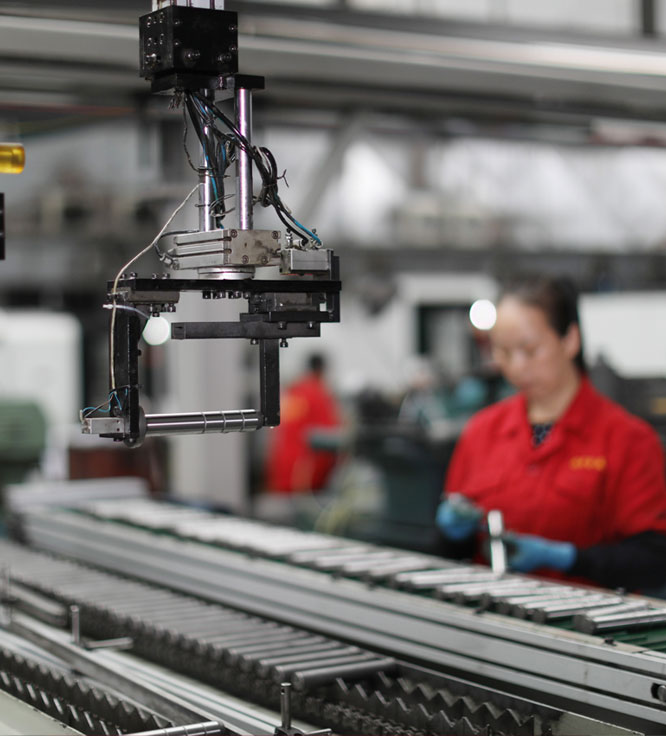 Bushing is a matching part used outside of mechanical parts to achieve sealing, wear protection, etc. It refers to a ring sleeve that acts as a gasket. In the field of valve applications, it is generally used in the valve cover, using corrosion-resistant materials such as polytetrafluoroethylene or graphite for sealing.
Guide bush is a mold accessory used in conjunction with a guide post to play a guiding role.
The processing method of Guide bush is generally to leave a grinding allowance of 0.3mm after rough turning, and then carry out inner and outer rounds after heat treatment (commonly used 20 steel carburizing, depth 0.8-1.2mm, hardened 58-62HRC) Grinding.